As the wind picks up (slowly but surely, California 🙃) other places are starting to notice the temperature dropping and leaves falling. So… Hmm. Chilly weather, dry winds, colder nights? OMG, yikes, what does that mean for our skin?!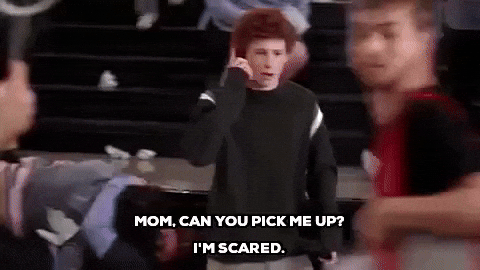 No doubt, the cooler months bring about different skin concerns. Dry and slightly itchy skin, dark spots from acne that want to say hello to the world, a lack of radiance that you once had as a child… (too much?) Sigh. That's, like, a lot for our skin. And although we love fall and winter, let's be honest, our skin needs help to adjust from summer skin to winter skin. So, to help your skin love the cooler months too, here are our tips for treatment and prevention! We've got you!

Concern: Oily or Dry/Parched Skin
dry patches, visible fine lines, excess oil production

What you can do: Help your skin stay healthy by adding products that will help calm and hydrate. You want to find ingredients like Lotus Flower Water, which contains natural moisturizing properties, to help quench that dry and dehydrated skin. This ingredient will also help balance out the oil production on your skin so say goodbye to that excessive oily skin! 
Overall, layering hydrating products will really help give your skin the hydration it lacks in the fall/winter– and humectants are your go-to for this purpose! Topping it off with a moisturizer will help the hydration last longer on your skin and keep your skin plump and soft.
Dream Garden Lotus Biocellulose Mask
sunspots, uneven skin tone, hyperpigmentation from breakouts

What you can do: Summer is all about being out in the sun and basking in the warmth, and hopefully, during those times, you applied sunscreen! The sun can damage your skin and also darken existing hyperpigmentation. To help combat any darkened spots and/or new spots, you'll want to exfoliate and add targeted treatments. Exfoliating will help renew your skin, sloughing off dead skin cells. Treatments like a sleeping mask will also help boost your skin's health and appearance thanks to the concentrated ingredients found in them. And if you're not into adding layers of products all over your face, just spot treat. Look for ingredients like Yuja Extract, Tamanu, Rosehip, or Longa (Tumeric) Root Extract to help heal, renew and brighten. 
Star Velvet Vitamin C Sleeping Mask


Concern: Dullness
Lack of shine, lack of natural oils, and texture

What you can do:  The first thing you'll want to focus on is adding in a physical or chemical exfoliator. A lackluster appearance can be a result of excess skin cells sitting on the surface of your skin and not being properly cleansed away. Your skin may develop texture, breakouts, and a lack of radiance because of this. Next, you'll want to add hydration. Ingredients like Avena Sativa (Oats), Honey, Propolis, and Niacinamide will really help your skin stay hydrated and is great for all skin types! 
Calming Glow Weightless Facial Oil with Oats and Squalane


Thanks for reading and just keep glowing! ✨
Love, 
FaceTory 💝