Self-care? Who has time for that?! Girl, YOU DO! And it's totally doable. No, it's not just about beauty routines and pampering yourself at the nail salon or spa (great options though, no doubt)! 🙋‍♀️ It's also about putting yourself first! 😌 ✨ Self-care is defined as 'the act of prioritizing oneself'- your mental, emotional and physical self - so, please take the time to give yourself some love!
But alas, some of us just live a busy life. Responsibilities arise and you have to prioritize those first (taking time to cook after work, taking care of family, spending time with friends, working another job, doing homework, the list goes on and on!) If that's what you're thinking, then this blog is for you! Please check out some of our tips for incorporating some much needed YOU time because you most definitely deserve it!
Try Journaling:
This is a great way to de-stress. Write out whatever comes to your mind. It's a great way to let go of all the jumbled thoughts in your head and place them somewhere else for a bit. Write about what you have to do, your goals, what went on today, what made you happy, or whatever bothered you. Just write. You'll find that a load has been lifted off your shoulders.
Schedule Out Your Day:
Your time is precious. Don't spend it rushing and panicking about what you forgot you had to do. Planning your day the night/weeks before will help relieve some stress and get you ready for whatever plans you might have. You can clearly see how much time you have or how busy you are. Maybe you can even pencil in a spa day or a night in with your friends to talk, vent, and get caught up!  It's a great method for organizing your life and you'll find you may have much more time than you initially thought!
Meditate and Reflect:
Life can take a toll on your mental and physical well-being. It's important to take time to focus on what is going on inside of you. Take some time out of each day to think about how you're feeling and also remind yourself of how far you've come! This sort of meditation doesn't have to be complicated. Just simply reflect on your journey and give yourself props because you made it this far!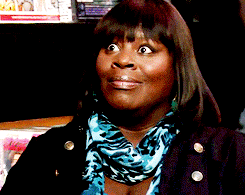 Lastly, don't feel like you always have to get things perfect. Self-care to each person is different and that's completely A-OK. All we want to stress is to experiment and find something that works for you because you deserve the break, the pampering, and the praise! We'll always be about taking care of your skin but we want to also remind you to take care of your mental, physical, and emotional well-being too! Thanks for reading and as always, just keep glowing! ✨
Love,
FaceTory 💝